Canva for Graphic Design: 5 Reasons Why You Should Use Canva
Canva for Graphic Design is a popular online platform that has gained popularity for its user-friendly interface, wide range of templates, and affordable pricing. If you're looking for a reliable graphic design company that offers a wide range of services, Canva is an excellent option.
Below are the 5 reasons why you should use Canva for graphic design.
User-Friendly Interface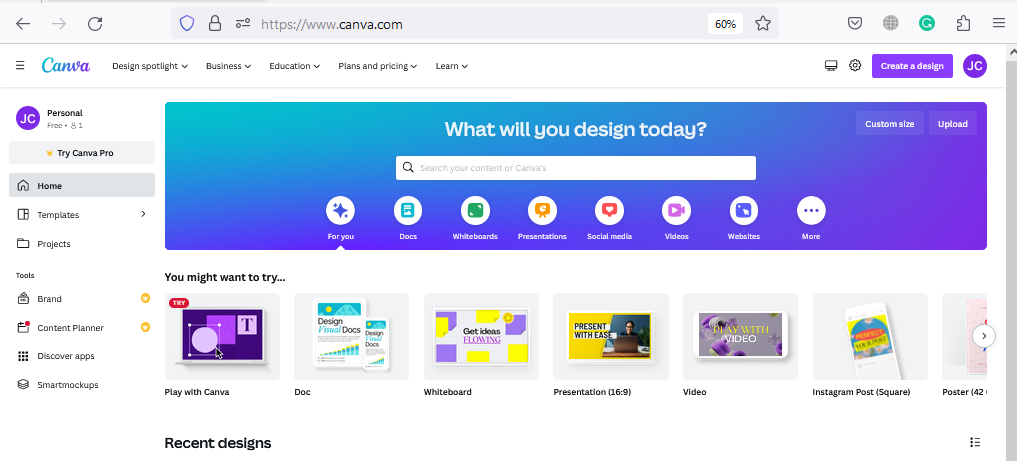 Canva's user interface is simple and easy to navigate, making it an excellent option for beginners and professionals alike. With its drag-and-drop functionality, users can create stunning designs without any prior knowledge of design software. This feature makes it a popular choice for businesses that don't have a dedicated design team.
Wide Range of Templates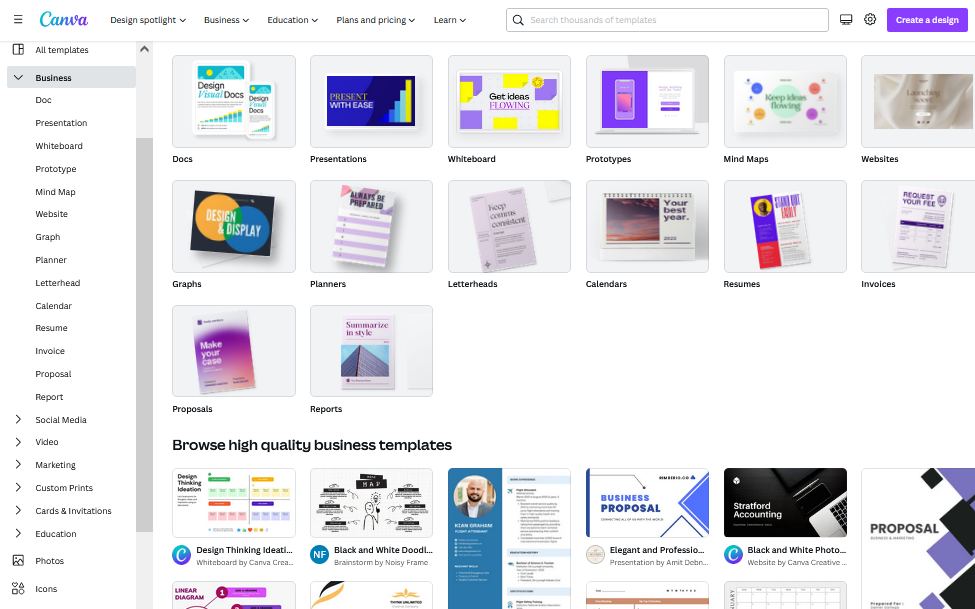 Canva offers a vast library of templates that cater to various design needs, including social media graphics, posters, presentations, and more. These templates are customizable, allowing users to add their own personal touch to the designs. With over 60,000 templates to choose from, Canva has one of the largest template libraries in the market.
Creative Elements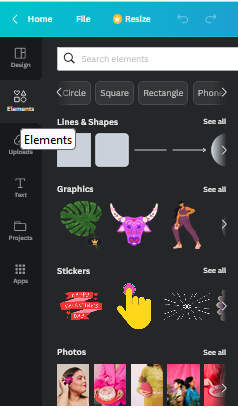 Canva offers a wide range of creative elements like images, icons, fonts, and shapes that users can use to enhance their designs. These elements are updated regularly, keeping up with the latest design trends. This feature allows users to create unique and eye-catching designs that stand out from the crowd.
Collaboration Features
Canva's collaboration features make it easier for teams to work together on a design project. Users can share their designs with other team members and get real-time feedback. This feature saves time and makes it easier to share ideas, ensuring that the final design meets everyone's expectations.
Affordable Pricing
Canva is a widely used online graphic design platform that offers both free and premium versions. The free version provides access to a limited number of design elements and templates. However, for those looking for more advanced features, the premium version of Canva offers a wider range of options at a lower cost than other design software. This makes Canva an excellent option for small businesses with a limited budget in need of a reliable graphic design platform. Canva's tools and resources help bring ideas to life for social media, marketing, and presentations.
Canva Global Rankings & Average Active Users:
According to Canva's official website, the platform has over 60 million active users worldwide, which includes designers, marketers, bloggers, entrepreneurs, and more. Canva gained popularity over the years and currently ranks as one of the most popular design tools on the market.
According to SimilarWeb, a website analytics tool, Canva has an overall global ranking of 150, as of February 2023. This ranking is based on various factors, including website traffic, engagement, and popularity. Forbes named Canva one of the world's most valuable startups in 2021, recognizing its popularity.
Canva for graphic design has become a widely popular platform for both designers and non-designers alike.Canva's affordable and user-friendly, ideal for reliable graphic design. Canva's vast library of templates, creative elements, and collaboration features create stunning visuals. With its intuitive design and wide range of features. Canva has cemented its place as a top platform for graphic design needs,